February 14 is considered "Lovers' Day" in many countries. Critical tongues claim that florists created this day to help themselves to a high turnover day. But this is not true.
Where does the custom come from?
From Italy?
In 469, Valentine's Day was introduced as a day of remembrance for the entire church by Pope Gelasius I, based on the legend about a bishop named Valentine in the 3rd century. At that time, Emperor Claudius Goticus forbade soldiers from getting Christian weddings because unmarried men would go to war with more vigor. In today's date in Umbria, Italy, Valentine nevertheless married according to the Christian ritual, even though it was forbidden, and presented the lovers with roses from his garden. However, since nobody could prove Valentine's existence, the day was removed from the Roman public calendar in 1969.
From ancient Rome?
However, the custom of giving each other flowers on February 14 also existed in ancient Rome: women were given flowers to commemorate the goddess of birth and marriage – Juno.
Or from England?
In England, courtly circles pursued a particular pleasure on Valentine's Day since the 14th century, the "bird wedding." Lovers courted each other for this day with poems and songs. In this way, we can explain that since the 17th-century lovers in England sent each other Valentine's cards with pictures of flowers and poems. The originator of this custom could also have been the writer Samuel Pepys, who on 14.02.1667 wrote his wife a love letter on light blue paper with golden initials, after which she enthusiastically sent him a bouquet.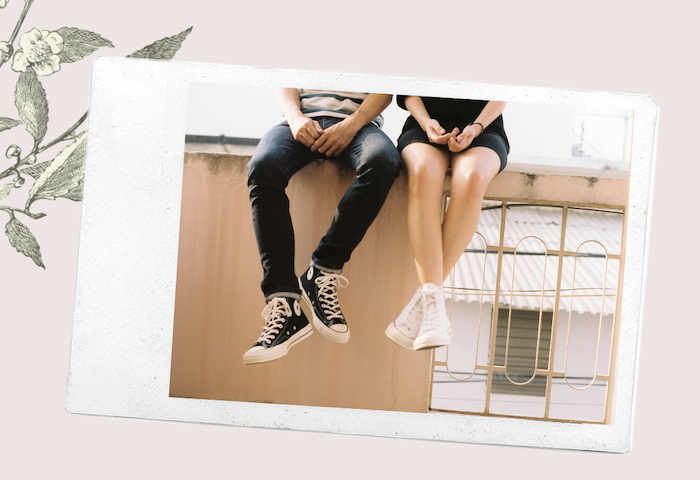 Valentine's Day in other countries
Germany and Austria
It was not until the middle of the 20th century that Valentine's Day became known in Germany and surrounding countries by US soldiers stationed in Germany. In 1950, the Germans held the first "Valentine's Ball" in Nuremberg. In Germany, too, flowers are primarily given away, with the entire gift industry now profiting from February 14.
Italy
Lovers often meet at bridges to attach lovelocks with their initials "forever and ever" to the railing. The couple throws away the key after locking. This is to seal their eternal love.
Spain
Here, instead of Valentine's Day, they celebrate "Dia de St. Jordi" on April 23. According to legends, St. Jordi was a heroic dragon-slayer. Every woman receives a single red rose in his memory. Because Spain also celebrates the writer Miguel de Cervantes' birthday on the same day, wives and girlfriends give their men books.
Finland
Finns celebrate February 14 as Friendship Day. They send cards to people they like.
USA
Americans are the world champions in celebrating Valentine's Day. In addition to flowers, an extraordinary "dinner," and Valentine's cards, they are also very fond of giving away stuffed animals and – more and more often – lingerie. The idea is not entirely altruistic. Not only couples give each other gifts, but also friends, children, and neighbors.
Brazil
Brazil does not celebrate Valentine's Day until June 12 – colorful and loud, with parades and carnivals. People meet at the oldest family members' home, celebrate and eat together, and give each other small gifts. Many young couples get engaged or married on this Day – because, according to legend, this Day brings good luck to love.
China
According to the Chinese lunar calendar, "Qixi" – the lovers' festival – occurs on the 7th day of the 7th month. The custom is based on the legend of a weaver girl and a shepherd boy who love each other but can only be together for one night.
Thailand
Couples give each other expensive roses and go out for a fancy dinner – the higher the bill, the greater the proof of love. However, because allegedly 80 percent of all Thai women lose their virginity on February 14, Valentine's Day in Thailand is outrageous.
Japan
In Japan, unlike many countries, only men receive gifts on February 14. Women have to give all men – husbands, colleagues, and friends – chocolate without exception. This custom can be quite expensive. In return, women can expect white chocolate gifts a month later, on "White Day."
Russia
The custom of giving each other flowers, sweets, or perfume is still very young, but it is becoming increasingly popular.
Saudi Arabia
The government bans Valentine's Day. Stores have to remove items in red color that might have the slightest connection with the Day of lovers. You cannot wear red clothes on Valentine's Day, and restaurants cannot play music or decorate their restaurant with red candles or flowers on 2/14.
Creative gift ideas
Homemade attention
Women love chocolate – but sweets are also a super gift for men.
For those who prefer to craft, I recommend the DIY instructions. From sewing to crafts and decoration ideas, there is everything.
Romantic token of love
If you would like to address flowers and some poetic verses to your sweetheart on February 14, why not choose a classic Valentine's Day poem? Famous poets and writers created beautiful ballads around the theme of love with their lyrics centuries ago.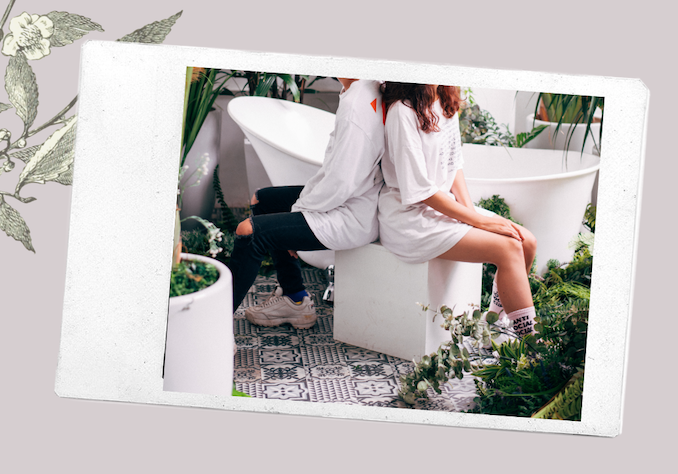 Something different for a change
If you would like to try something completely different and lasting, you could give a language course as a present on Valentine's Day. Our brain-friendly MOVIE© language courses are fun and entertaining. And it's not only a present for your loved one, but you can also use the language courses together. A new language is an extraordinary gift!
For the very unusual: Perhaps it may be even a French course in connection with a romantic journey to Paris?